Sanwo-Olu, Amaechi visit train crash site in Oshodi
The Lagos state governor, Mr Babajide Sanwo-Olu and Minister of Transportation, Hon. Rotimi Amaechi payed a visit to the scene of the tragic accident involving a train and a vehicle on Monday, Sept 15.
The accident occurred around 8am on Monday Morning.
According to the DG of Lagos State Emergency Management Agency, the passenger bus with registration number GGE 972 GE veered onto the train tracks while crossing the rail at PWD inward Oshodi, Lagos. The bus was then dragged along for a stretch of the journey before the train managed to come to a complete halt.
Quick responders from the agency was able to successfully extricate the passengers. Six people sustained minor injuries and were provided with on-site medical care while two males were severely injured and were taken to LASUTH for further treatment. Two of the passengers unfortunately lost their lives in the accident.
Sanwo-Olu sympathised with the families of the victims, describing the accident as regrettable.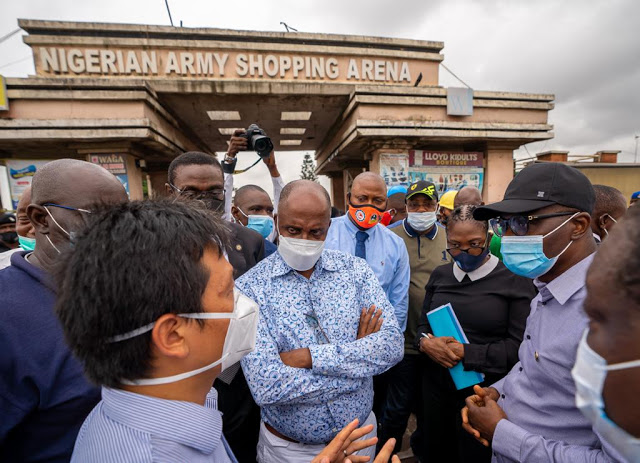 This accident happened on the day stakeholders reached a consensus to close the gates into the arena at the railway line because of safety concerns.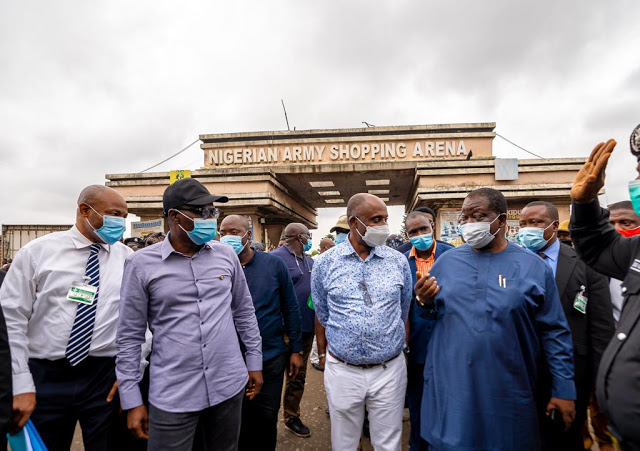 Click here to see photos from the accident.